Lock changing And Lock rekeying
A vital component of home safety and security is the door locks. Potentially, the risk to family and property safety may loom where interference in the integrity of the bolts ensues. In the events of such interferences, asset owners change their locks outrightly without a second thought to other options. In most situations, they end up spending more than necessary. Lock rekeying seems a better alternative to lock changes. Though it may be cheaper in some cases, in others, it may be costly to do so. The following questions, therefore, beg for answers. What are the differences between lock changing and rekeying? When should one decide on either of the options? This is the trust of this article put up for you by Chandler Locksmith 24.
What is rekeying?
The flip of lock changing is rekeying. It entails the removal of the lock cylinders, tumblers, and pins from the door locks and replacing the pins which are about five in number with new ones. Since the new pins differ from the previously installed ones, the locks will not be opened by the original key. The brand, pin depth, and pin sizes are some important considerations to make while rekeying locks. However, with the aid of the key coder, the appropriate pins for the bolts are identified. Rekeying does not compromise lock integrity nor reinforce it. The lock stability and security capacity remain intact even after the process. Rather than changing the locks, opinion supports rekeying because; it is cost-efficient. Unlike lock changing which is an easy task, rekeying is a bit technical hence; the need to consult a professional locksmith.
Rekeying your lock; when to rekey
You may consider rekeying your locks in the events or situations scheduled below:
• You misplaced the keys/key to your apartment
• You desire to restrict entry or access to your apartment
• You want a single key to open all your door locks
• You intend to find a match to various locks fitting to a key. For this to be successful, then the bolts or the key lobes must be of the similar brand
• You relocated to a new apartment, and desire a change to give you the comfort of having access to the apartment alone, especially when you are not entirely sure of those in possession of the extra keys.

---
Lock changing
Lock changing is simple and straight forward. It is the replacement of an existing lock with a new one. Unlike rekeying where some lock component is retained, all elements are new in this lock changing. A few considerations are available to the homeowner including; the brand, design, color, and size. Pricing or cost of locks may vary depending on your consideration. You can pick one up yourself or seek the assistance of the professional locksmith. Irrespective your consideration, your security is paramount. So, choose wisely.
Lock changing; when to change your locks
You can change the locks on the considerations scheduled below
• If you desire a new lock design, colors, size or style for your door
• You have recorded strings or repeated break-ins
• If the objective is to upgrade from traditional to smart locks which may be electronic.
• You desire a new look for your locks
• The lock malfunctions
• You are endeared to locks of a particular brand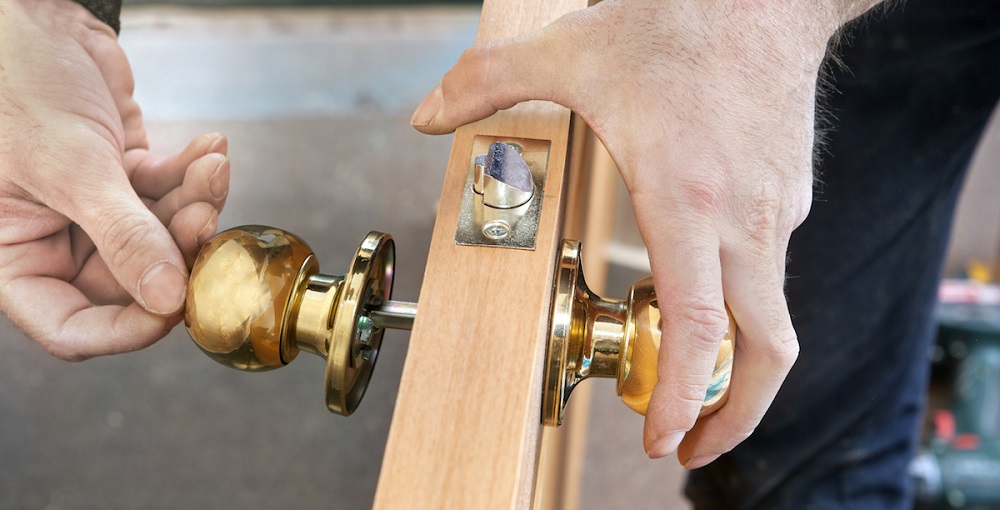 ---
prevent damages, Pundit locksmiths are your best baits in lock changing or rekeying. They will professionally access the situation to understand whether to replace or rekey. However, irrespective your decision eventually, Chandler-locksmith24 is at your service. Chandler-locksmith24 offers trusted brands in door hardware's and give excellent service.